2018 Nissan Altima problems: What to look out for when buying used
Owners weigh in on the most common problems with their used Altimas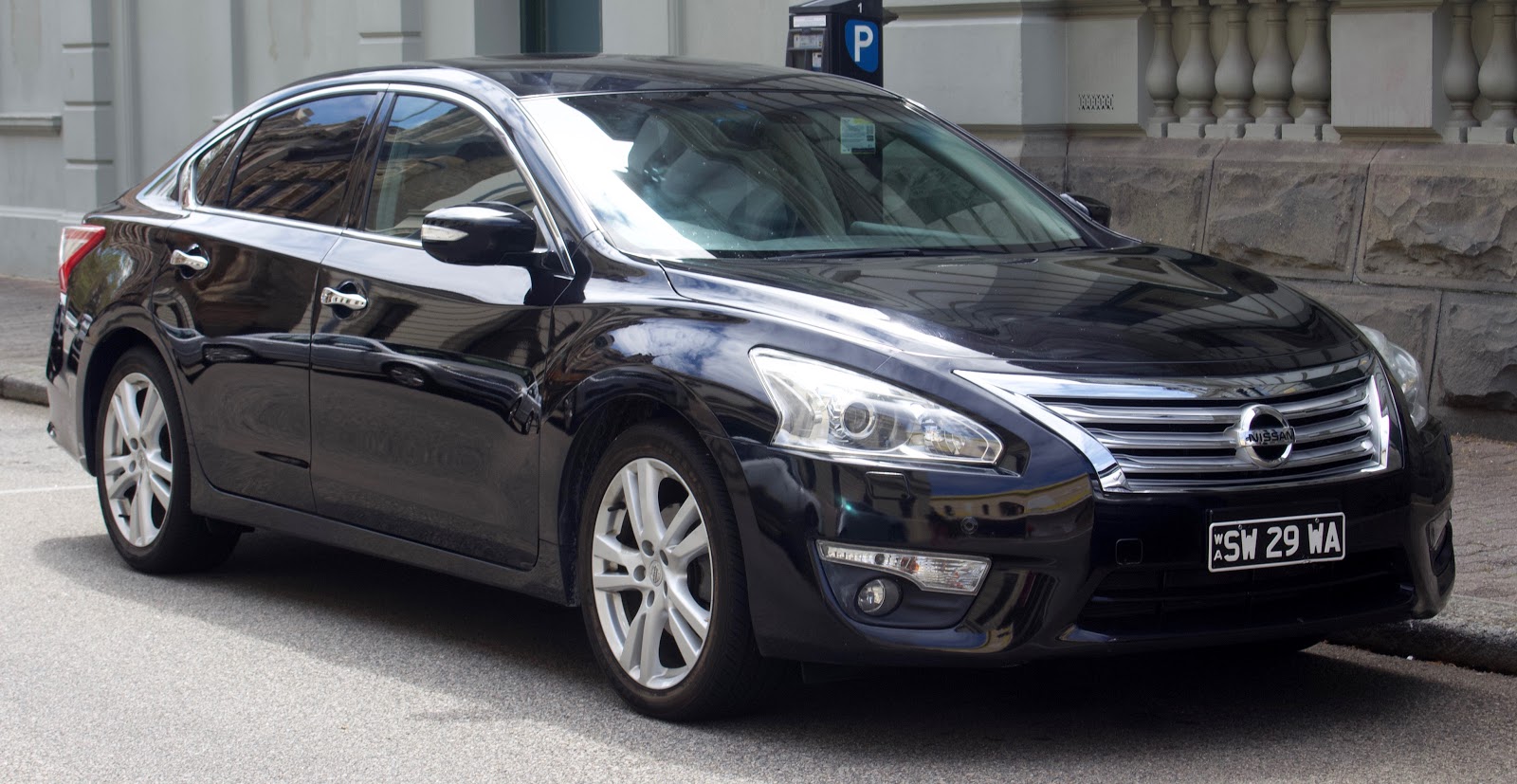 The 2018 Nissan Altima offers owners outstanding fuel economy, remarkably comfortable front seats and high safety scores. If you're interested in a solid mid-size sedan, the 2018 Nissan Altima is a great choice. Although the 2018 Altima is still relatively new, there are still some problems that you need to be on the lookout for.
The most common problems with used 2018 Nissan Altimas
Here are the most common problems reported by used 2018 Altima owners:
Major problems with the 2018 Nissan Altima
Active Safety System Malfunction, Cost To Fix: $400
Push To Start Malfunction, Cost To Fix: $180 to $400
Electrical Issues/Back Up Camera, Cost To Fix: $790 to $900
---
SIGNIFICANT SAVINGS WITH NEARLY-NEW AND OFF-LEASE MODELS
Buying nearly-new and off-lease models can save you a ton of money. With low mileage and CPO offers available, reliability isn't an issue. Learn how much you can save by buying off-lease models with CoPilot Compare.
---
For 2018, Nissan made its active safety system suite standard on the Altima. Among the items in this set of equipment is an automatic emergency braking (AEB) sensor that brings the car to a complete stop prior to a driver's reaction.
How common is this problem?
Quite common, although pegging down an exact number is difficult.
Owners of this vehicle report that the AEB sensor has issues with malfunctioning, and can bring the vehicle to a complete stop even when nothing is in front of the sensor. The issue is so well-known that news publications have picked up the story due to its pressing safety concerns.
The NHTSA is now heavily involved, and it is reported that Nissan is considering a recall due to this issue.
Cost to fix: $400
The cost to replace and install this part is around $400, but Nissan is working with owners to repair these models under factory warranty.
Since the problem is so widespread, Nissan is working with owners even if the vehicles happen to fall outside of the factory warranty.
How to avoid:
Do a lengthy test drive before buying a used Altima, and be sure to test the brakes thoroughly. Also check to see if the safety system of the car you're looking at has been replaced in the past.
Also common: 2018 Nissan Altima: Push To Start Malfunction
How common are starter malfunctions?
Judging from forums, this issue is quite common, although full numbers aren't available. This issue is directly related to a sensor within the brake pedal that allows the push to start system on the 2018 Altima to function normally.
A particular user on carcomplaints.com noted that she had the same part fail four times in the life of her car.
This complaint is also seen on sites like Reddit and Edmunds. The solution is simple, but the replacement part is often backordered or unavailable due to the proliferation of issues amongst owners.
Cost to fix: $180 to $400
The cost to replace this part varies depending on the mechanic, and some owners actually replace the part themselves. Even if this part is not covered under factory warranty, again, Nissan is working with some owners due to the frequency and severity of the issue.
How to avoid:
When test driving this particular model, be sure that the push to start (if so equipped) is functioning properly not once, but repeatedly. You may want to cycle the engine off and on a dozen or more times to ensure that the part is functioning properly, especially if it is out of warranty.
---
ARE YOU ABOUT TO BUY A RECALLED VEHICLE?
Factory recalls are issued when a vehicle fails to meet safety or quality standards. If you're shopping for a used car, see if any factory recalls have been issued before buying.
---
Other 2018 Nissan Altima Issues: Electrical Issues
How common are electrical problems?
Somewhat common - the 2018 Nissan Altima suffers from issues with its infotainment system, more specifically, its backup camera. Owners report intermittent issues with the back up camera that eventually turn to permanent failure.
The issue seems to be linked to a faulty head unit on some models of the Altima. It's difficult to tell exactly what models this issue has affected, but the issue seems more prevalent on the lower trims, which happens to have a different infotainment system than upper trims.
Cost to fix: $300 to $1100
Replacement costs vary depending on the exact issue and type of head on the Altima. In order to save some extra cash, you can always replace the head unit yourself or opt for an aftermarket setup that can utilize your existing backup camera hardware while also providing an upgrade to your in car audio.
How to avoid:
When running your test drive, ensure that you check the back up camera and cycle through the process several times to ensure functionality.
How to avoid buying a used 2018 Nissan Altima with these problems
They say that knowledge is power, and this logic rings true when purchasing a used car. You have the right to test drive a vehicle thoroughly and you also have the right to bring your potential new vehicle in for an inspection at your local mechanic.
When you're out on a test drive, make sure you use everything possible in the vehicle. From the head unit and stereo to the window switches, you need to check out all electronics.
Take the vehicle up to highway speeds, check for alignment and listen for any odd sounds. Take off from a stoplight hard, brake hard and really put it through the paces! This will help flush out any issues with the drivetrain and suspension. If it doesn't feel right or it's making a sound you don't recognize, then remain cautious.
Your last solid line of defense prior to purchasing is to have a mechanic check out your potential new ride. For a few hundred dollars, an expert will give your car a thorough once-over and provide you the peace of mind needed to properly make the decision. If there are any pressing concerns or anything you missed on the visual inspection or the test drive, a mechanic will catch it. If nothing else, the peace of mind is worth it.
Search all used 2018 Nissan Altimas in your area
There's no doubt there is a lot to take in when looking for a used car. You want the best deal for the most reliable car. Simple, right? Well, it can be with the CoPilot app. Download CoPilot on your phone to find the best used cars in your area and receive recommended buys based on reliability history, price and other factors.
CoPilot will notify you when new cars come on the market and even alert you when a price drops on a vehicle you've shown interest in. Buying a car is a big decision, and can require looking at hundreds of used models - let CoPilot do the hard work for you by providing you with an intelligently curated & personalized list of the best deals in your area.
---
PICK THE RIGHT USED YEAR MODEL
When it comes to buying a used car, you want to find the perfect intersection of savings and reliability. See how much you can save buying nearly new vs. new with CoPilot Compare.
---