2019-2020 Mercedes-Benz Sprinter Diesel
Full-size Van
Mercedes takes its experience from decades of providing commercial vehicle service for the rest of the world and builds it into every Sprinter it makes. The van is basically set up for commercial duty, but it can be configured to seat anywhere between two and fifteen people. There are two wheelbase length options as well as an option for a taller roof. Unlike the competition where a diesel is optional, a powerful turbo diesel is standard in the Sprinter.
$59,063average
$66,283
$44,502
Price Range
$65,178average
$77,336
$50,699
Price Range
Under the hood
The number of rabbits represents 0-60 mph acceleration time v. all vehicles.
Safety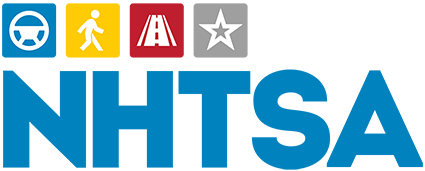 NHSTA® Safety
The good stuff
All equipment
3,5,19,20,21,42,47,51,52,57,59,61,63,64,68,71,72,73,74,78,81,84,85,86,96,98,100,101,103,104,105,111,114,115,119,121,122,123,124,125,130,131,132,133,134,135,136,141,142,144,151,152,153,154,157,160,164,172,173,176,177,179,183,184,188,190,192,193,195,197,199,201,205,207,236,239,241,243
Available trims (3)
96,52,132,176,241,236,59,135,207,243,239,152,153,157,100,85,122,154,47,151
Available packages (10)
COMFORT PACKAGE
Passenger Comfort Head Restraint
Driver Comfort Head Restraint
Driver Seat Lumbar Support
Co-Driver Seat Lumbar Support
Comfort Overhead Control Panel
Armrest for Front Driver and Co-Driver Door
DRIVER CONVENIENCE PACKAGE
Hinged Lid for Left & Right Storage Compartments
ATTENTION ASSIST
Blind Spot Assist
Electrically Folding Exterior Mirrors
2 Additional Master Keys
Multifunction Steering Wheel
Heated & Electrically Adjustable Exterior Mirrors
Cruise Control
Driver Seat Base 12V Power Outlet
PREMIUM PACKAGE
Rear View Camera w/Head Unit Display
Wet Wiper System
Active Lane Keeping Assist
Active Brake Assist
Rain Sensor
PREMIUM PLUS PACKAGE
Sirius XM Satellite Radio
Acoustic Package
Free Map Data Updates for 3 Years
Radio: MBUX Multimedia System w/10.25" Touchscreen
Tray For Smartphones w/Wireless Charging
Traffic Sign Assist
Active Distance Assist DISTRONIC
Intelligent Navigation
Instrument Cluster w/Color Display
Leather Steering Wheel
HIGH-PERFORMANCE REAR AIR CONDITIONING PACKAGE
Heavy-Duty Rear Air Conditioner
THERMOTRONIC Automatic Climate Control
Rain Sensor
EXTERIOR LIGHTING PACKAGE
Partial LED Tail Lights
High Beam Assist
LED High Performance Headlamps
Fog Lamps w/Cornering Light Function
CHROME GRILLE PACKAGE
Radiator Grille Frame in Vehicle Color
Chrome Plated Radiator Grille
COMFORT PLUS PACKAGE
Heated Front Passenger Seat
Heated Driver's Seat
Electrically Adjustable Driver Seat
Electrically Adjustable Co-Driver Seat
REAR COMFORT PACKAGE
Four-Seater Fourth-Row Comfort Bench Seat
Right Sliding Door w/Full Paneling
Hinged Rear Doors w/Full Paneling
2 Stage Opening Sliding Door
Convenience Head Restraints for Pass
Compartment
Three-Seater Third-Row Comfort Bench Seat
Three-Seater First-Row Comfort Bench Seat
Four-Seater Third-Row Comfort Bench Seat
Three-Seater Second-Row Comfort Bench Seat
PASSENGER ACCESSIBILITY PACKAGE
Parametric Special Module
Electric Sliding Door Right
Electric Sliding Step
Available drive chains
Four Wheel Drive
Rear Wheel Drive
Available engines
Turbocharged
Available transmissions
automatic
Available colors
Exterior
Interior
Under the hood
The number of rabbits represents 0-60 mph acceleration time v. all vehicles.
Safety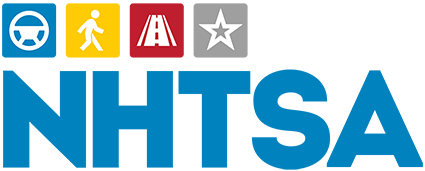 NHSTA® Safety
The good stuff
All equipment
3,5,19,20,21,42,47,51,52,57,59,61,63,64,68,71,72,73,74,78,81,84,85,86,96,98,100,101,103,104,105,111,114,115,119,121,122,123,124,125,130,131,132,133,134,135,136,141,142,144,151,152,153,154,157,160,164,172,173,176,177,179,183,184,188,190,192,193,195,197,199,201,205,207,236,239,241,243
Available trims (3)
96,52,132,176,241,236,59,135,207,243,239,152,153,157,100,85,122,154,47,151
Available packages (12)
COMFORT PACKAGE
Passenger Comfort Head Restraint
Driver Comfort Head Restraint
Driver Seat Lumbar Support
Co-Driver Seat Lumbar Support
Comfort Overhead Control Panel
DRIVER CONVENIENCE PACKAGE
Blind Spot Assist
2 Additional Master Keys
Electrically Folding Exterior Mirrors
Driver Seat Base 12V Power Outlet
Multifunction Steering Wheel
Heated & Electrically Adjustable Exterior Mirrors
ATTENTION ASSIST
PREMIUM PACKAGE
Active Brake Assist
Wet Wiper System
Active Lane Keeping Assist
Radio: MBUX Multimedia System w/7" Touchscreen
Acoustic Package
PREMIUM PLUS PACKAGE
Traffic Sign Assist
Active Distance Assist DISTRONIC
Instrument Cluster w/Color Display
Tray For Smartphones w/Wireless Charging
Free Map Data Updates for 3 Years
Navigation
Intelligent Navigation
Leather Steering Wheel
Acoustic Package
Radio: MBUX Multimedia System w/10.25" Touchscreen
DISTRONIC ADDITION PREMIUM PACKAGE
Leather Steering Wheel
Active Distance Assist DISTRONIC
Instrument Cluster w/Color Display
COMFORT PACKAGE W/SEAT ADDITION
Comfort Passenger Seat
Comfort Driver's Seat
HIGH-PERFORMANCE REAR AIR CONDITIONING PACKAGE
Heavy-Duty Rear Air Conditioner
THERMOTRONIC Automatic Climate Control
EXTERIOR LIGHTING PACKAGE
Partial LED Tail Lights
High Beam Assist
LED High Performance Headlamps
Fog Lamps w/Cornering Light Function
CHROME GRILLE PACKAGE
Radiator Grille Frame in Vehicle Color
Chrome Plated Radiator Grille
COMFORT PLUS PACKAGE
Heated Driver's Seat
Heated Front Passenger Seat
Electrically Adjustable Co-Driver Seat
Electrically Adjustable Driver Seat
REAR COMFORT PACKAGE
Convenience Head Restraints for Pass
Compartment
Right Sliding Door w/Full Paneling
Hinged Rear Doors w/Full Paneling
Three-Seater First-Row Comfort Bench Seat
Four-Seater Third-Row Comfort Bench Seat
Three-Seater Second-Row Comfort Bench Seat
PASSENGER ACCESSIBILITY PACKAGE
Electric Sliding Door Right
3-Button Keys
Parametric Special Module
Electric Sliding Step
Available drive chains
Four Wheel Drive
Rear Wheel Drive
Available engines
Turbocharged
Available transmissions
automatic
Available colors
Exterior
Interior