2008 Jaguar XK Coupe
Mid-size Luxury Coupe
The XK lives up to Jaguar's reputation for providing both luxury and performance in one vehicle. There's a long list of standard features including leather seats and a clever transmission control that rises from the console when the car starts. The lineup of V8 engines start out at a robust 385 horsepower and can go as high as a whopping 550. There is seating for four, but front seat opulence sacrifices rear seat space.
$24,290average
$30,691
$21,284
Price Range
The Basics
TIGHT
3 Suitcases in Trunk TIGHT
Under the hood
GAS GUZZLER
Mileage
GAS GUZZLER
BEST IN CLASS
Quickness
BEST IN CLASS
The number of rabbits represents 0-60 mph acceleration time v. all vehicles.
Safety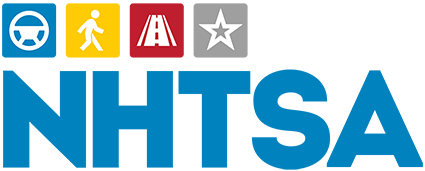 NHSTA® Safety
The good stuff
All equipment
5,12,18,26,40,47,51,56,57,59,60,61,62,63,64,67,68,69,71,73,74,75,76,78,79,81,82,83,86,90,93,96,102,105,111,113,114,115,116,119,121,123,124,125,131,134,136,141,142,143,144,149,154,157,158,159,160,162,164,166,171,172,177,179,180,183,188,190,191,192,196,200,201,205,207,237,241,243
Available trims (2)
96,67,237,241,158,59,207,62,243,157,154,47,56
XKR
Available packages (8)
ADVANCED TECHNOLOGY PKG
adaptive cruise control
active front lighting
LUXURY PKG
19" x 8.5" "Carelia" 10-spoke alloy wheels w/P245/40ZR19 front & P275/35ZR19 rear tires
soft-grain leather interior
leather instrument panel
16-way pwr seats w/adjustable bolsters
heated leather steering wheel
ALUMINUM LUXURY PKG
aluminum dimpled veneer
20" x 9" front & 20" x 10" rear "Senta" 10-spoke alloy wheels w/P255/35ZR20 front & P285/30ZR20 rear tires
soft-grain leather interior
leather instrument panel
16-way pwr seats w/adjustable bolsters
heated leather steering wheel
WOOD LUXURY PKG
wood veneer trim
soft-grain leather interior
leather instrument panel
16-way pwr seats w/adjustable bolsters
heated leather steering wheel
ALUMINUM LUXURY PKG
aluminum veneer
soft-grain leather interior
leather instrument panel
16-way pwr seats w/adjustable bolsters
heated leather steering wheel
PREMIUM SOUND PKG
525-watt Alpine 5.1 premium surround sound audio system
Dolby Pro Logic II
speakers w/subwoofer
Sirius satellite radio
PORTFOLIO W/AMERICAN WALNUT PKG
satin american walnut veneer finisher
20" x 9" front & 20" x 10" rear polished 5-spoke "Cremona" BBS alloy wheels w/P255/35ZR20 front & P285/30ZR20 rear tires
Jaguar heritage wheel centers
525-watt Jaguar premium surround sound audio system
Dolby Pro Logic II
Bowers & Wilkins speakers w/subwoofer
Sirius satellite radio
soft-grain leather interior
leather instrument panel
16-way pwr seats w/adjustable bolsters
contrast stitching on seats
instrument panel
center console
door inners
rear side panels
& steering wheel
Alcon high performance brake system
alloy shift knob
alloy gear selector surround
pwr side vents
Portfolio badged tread plates
embroidered Jaguar w/leaper on leather-edged floor mats
tire pump
tire sealer
PORTFOLIO W/ALUMINUM PKG
engine spun aluminum veneer
20" x 9" front & 20" x 10" rear polished 5-spoke "Cremona" BBS alloy wheels w/P255/35ZR20 front & P285/30ZR20 rear tires
Jaguar heritage wheel centers
525-watt Jaguar premium surround sound audio system
Dolby Pro Logic II
Bowers & Wilkins speakers w/subwoofer
Sirius satellite radio
soft-grain leather interior
leather instrument panel
16-way pwr seats w/adjustable bolsters
contrast stitching on seats
instrument panel
center console
door inners
rear side panels
& steering wheel
Alcon high performance brake system
alloy shift knob
alloy gear selector surround
pwr side vents
Portfolio badged tread plates
embroidered Jaguar w/leaper on leather-edged floor mats
tire pump
tire sealer
Available drive chains
Rear Wheel Drive
Available engines
8 Cylinder Engine
8 Cylinder Engine
Available transmissions
automatic
Available colors
Exterior
Interior